Herbal Tea – The Elixir of Life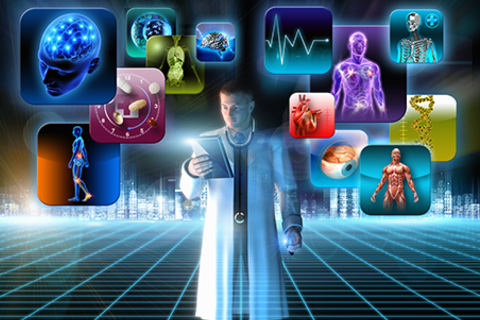 It is not a secret that consuming canned and other processed products is at the root of many occurrences of diseases: these food choices often contain artificial substances therefore making it harder for the digestive system to break food down into useful nutrients. Meanwhile, our health could be greatly improved by first, eliminating certain foods and then, by getting rid of contaminants.
That is when a healthy herbal tea comes in handy. They are also known as green teas. If picked in ecologically clean areas, a brewed healthy herbal tea is known to have an outstanding genuine taste and the aroma.
Why do herbs have many health benefits?
– According to ancient Chinese thinking, warm water alone amplifies prana movement (life force). Hence the reason why the addition of certain tea leaves has been thought to amplify these healing properties even further for thousands of years.
– It is a nature of an herbal green tea to act as a natural body cleanser, which in turn, flashes out debris and toxins. Some will have more effect and some less.
– Having absorbed in itself sun light and heat during growing and preparation process, herbal tea is a potential energy enhancer, making it especially beneficial during sunless winter months. The healthy green tea will replenish body with a much needed sun energy and a natural blend of vitamins.
– It is known that herb pickers go out into the fields with a purpose of picking the healing properties of teas. This fact alone helps tea drinkers to believe even more in healing power of green teas.
Green tea combinations can act as immune enhancers or may have a special, narrow effect. There are teas that will act to aid and heal diuretic, digestive, renal system or incite a calming charge. It all depends on the purpose of the particular tea. Therefore one should carefully search out healthy herbal teas and combinations as they should have a well-defined purpose. Only then one could experience healing benefits.
Various forms of healing green herbal teas: –
1. Tea made by boiling a teaspoon of crushed leaf for 2 minutes.
2. Put the same amount of crushed leaf with a cup of boiled water and steep.
3. Teas made by both methods with a use of a flowering part of the herb only.
Basil Tea
Basil leaf is known to be rich in Vitamin P, A, K, iron and calcium.
Basil Green Tea benefits are:
-Stimulate healthy gastric system. Used against stomach upsets such as: throwing up, diarrhoea and bloating
-Calm nervous system
-Treat anorexia
-Fight urinary tract infection
To prepare Basil Green Healthy Tea:
Steep 1 tablespoon of shredded leaf in a cup of boiled water for 20 minutes.